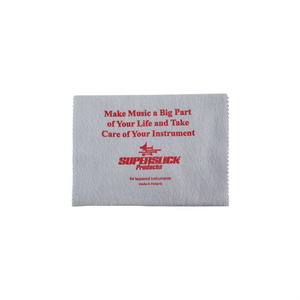 Superslick Polish Cloth, Untreated for Lacquer Instruments
Untreated – Double brushed cotton cloth – 6.5″ x 13.5″. Everyday essential item to keep your lacquer and wood instruments looking new. 
About Superslick
SuperSlick manufactures quality band and orchestral accessories and maintenance products. Time-tested effective, non-hazardous, safe for classroom use products to help clean and maintain your musical instrument. Made in the USA!