Blog
Posted by John Snell on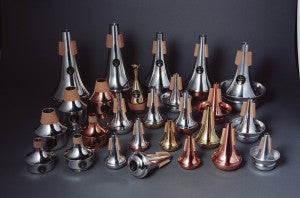 When it comes to playing the trumpet, achieving the desired sound can sometimes be a challenge. That's where a trumpet mute comes in handy. But with so many options available, how do you choose the right one? In this blog post, we will explore the different types of trumpet mutes and provide you with expert advice on how to make the best choice for your musical needs. What is a trumpet mute? Before we dive into the selection process, let's first understand what a trumpet mute is. A trumpet mute is a device that alters the sound produced by the...
Posted by John Snell on
Flugelhorn mouthpiece shanks can be frustrating. We have put together the ultimate flugelhorn mouthpiece shank guide to steer you through all the issues you may be having. We explain the different types of flugel shanks on the market and how to tell which mouthpiece is best for you.