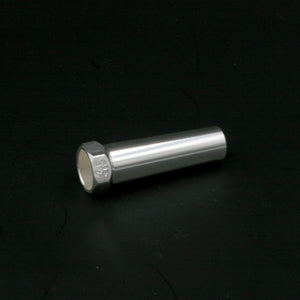 Reeves Sleeves for Trumpet
Reeves Sleeves allow you to optimize the gap between the end of the mouthpiece and the beginning of the leadpipe. Sleeves are available in quarter-sizes which adjust the gap in increments of 1/64"(.397mm) and range from #1 (largest gap) to #7 (smallest gap). Your mouthpiece must be properly converted to accept Reeves Sleeves for this product to work.
Sleeve Special! Buy 3 or more sleeves at a time and save $5 per sleeve. Discount is automatically applied once 3 or more sleeves of any size are added to your cart.
Not sure which sleeves to buy? Experiment with the Bob Reeves Paper Trick.